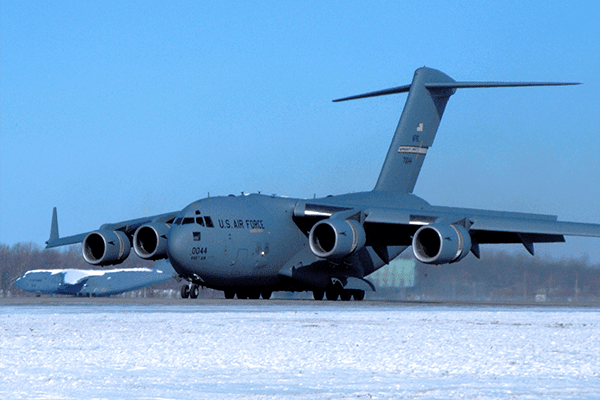 Dependable HVAC Services at the Wright-Patterson Air Force Base, OH
The home comfort team here at Clayton-Englewood Heating & Cooling proudly serves residents of the Wright-Patterson Air Force Base, OH by offering a wide range of superior HVAC products and services at low price rates. No matter how big or small the job, we guarantee customer satisfaction above all else, putting your comfort first.
We offer around-the-clock local emergency AC repair services 365 days a year including holidays, AC installation, and AC replacement. During the wintertime, we also offer emergency furnace repair (available day and night), heat pump repair, and furnace replacement and installation. We service all types of home heating and cooling systems in the Wright-Patterson Air Force Base, OH area.
For homeowners in Wright-Patterson Air Force Base, OH looking to get the most out of their HVAC systems and save money on heating and cooling costs, we also offer AC maintenance, heat pump maintenance and furnace maintenance.
Dependable HVAC Experts in Clayton-Englewood, OH
Getting to Know the Wright-Patterson Air Force Base, OH
Wright-Patterson Air Force Base is located northeast of Dayton. The base, which houses several major military units, encompasses parts of Greene and Montgomery counties. It has a total of more than 27,400 military, civilian and contract employees. Wright-Patterson Air Force Base has a rich aviation heritage. The pioneering work of Orville and Wilbur Wright from 1899 to 1903 allowed them to make the first manned, powered flight in history.
After their success at Kitty Hawk, they returned home to Dayton, Ohio, where in 1904 and 1905 they perfected their flying skills while turning the Wright Flyer into the first practical airplane capable of fully-controlled flight. They accomplished this work at the Huffman Prairie Flying Field, now a part of Wright-Patterson Air Force Base. From 1910 to 1916 the brothers operated a flying school at Huffman Prairie. Among their 119 pilot students were Henry "Hap" Arnold who commanded the Army Air Forces in World War II, and H. Roy Brown, the Canadian ace who was credited with shooting down the Red Baron in World War I.
Today, just off the end of Runway 23, a marker, sign and replica of the Wright Brothers 1905 hanger and catapult launcher commemorate the exact location of their early aviation accomplishments. In 1992, Huffman Prairie became one of four sites in the Dayton Aviation Heritage National Historical Park. Wright-Patterson Air Force Base has been a leader in military aviation development from the time of airplane inventors Wilbur and Orville Wright to today's aerospace age.
Dependable HVAC Experts in Clayton-Englewood, OH
Why Choose Clayton-Englewood for HVAC Services at the Wright-Patterson Air Force Base, OH?
Every day of the week, our trucks stay fully stocked, outfitted with all sorts of cutting-edge, high quality, HVAC equipment, innovative tools and a wide assortment of common parts used in heating in cooling systems. This includes a wide range of air filters — HEPA filters, furnace filters, A/C filters — and other parts. We stay up-to-date with the latest HVAC technology, including smart thermostats, Wi-Fi thermostats, and programmable thermostats, which cost less than you'd expect and yet pay for themselves quickly with the added convenience and energy savings. We also repair and replace AC compressors, A/C fans and motors, in addition to recharging AC refrigerant levels when necessary.
And, if you're looking to improve your residential Indoor Air Quality, we also offer a whole line of products that include dehumidifiers for the summer and humidifiers for the winter, air purifiers, UV lights, and media air filters.
In any case, if you're wondering "Why is my AC not working?" or "Why is my furnace not working?" or any other question related to anything HVAC, we have the answers and we would be happy to send one of our NATE-certified HVAC technicians out to your home to get your system back to running like new.
Are you a Wright-Patterson Air Force Base homeowner seeking HVAC services?