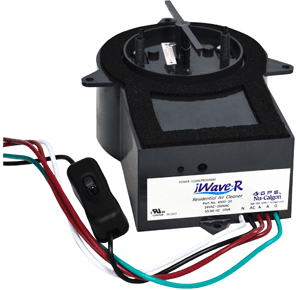 Dependable iWave-R Installation & Replacement in Clayton, OH and Englewood, OH
The iWave-R uses a fairly novel technology that can be installed inside the air duct system of any HVAC unit that uses air ducts. This innovative air purifier targets the outgoing air as it passes through the field of ions the device generates. The ions neutralize and kill airborne viruses, bacteria, mold, pathogens and allergens while also eliminating other types of particles that might be causing odors in the home, like smoke. Because of its size, price and unique ion technology, the iWave-R is highly effective in purifying the air in a home. One of the best things about it is that it doesn't create any ozone byproducts as a result of the process.
Dependable iWave-R Installation in Clayton-Englewood, OH
Despite you not being able to see them, a home can be overflowing with airborne pollutants — with things like pollen, dust, dander, smoke and even pathogens like mold, bacteria and viruses. The residential iWave air purifier (iWave-R) goes into a residential HVAC system, inside the air ducts, to help clean the air in your living space. When air passes over the iWave-R, ions produced by the device target passing pathogens and other airborne particles, creating a healthy environment without producing any harmful gases or byproducts.
The iWave-R utilizes an innovative, patented needlepoint bipolar ionization (NPBI) technology to produce a balanced and equal amount of negative and positive ions. When these ions are shot up into the passing air stream, they break down pollutants and gases, transforming them into harmless compounds like oxygen, carbon dioxide, nitrogen and water vapor.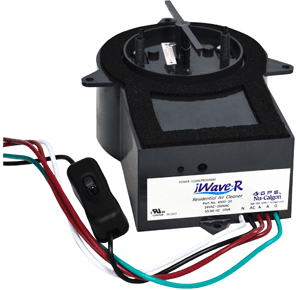 Dependable Indoor Air Quality in Clayton-Englewood, OH
5 Benefits of Good Indoor Air Quality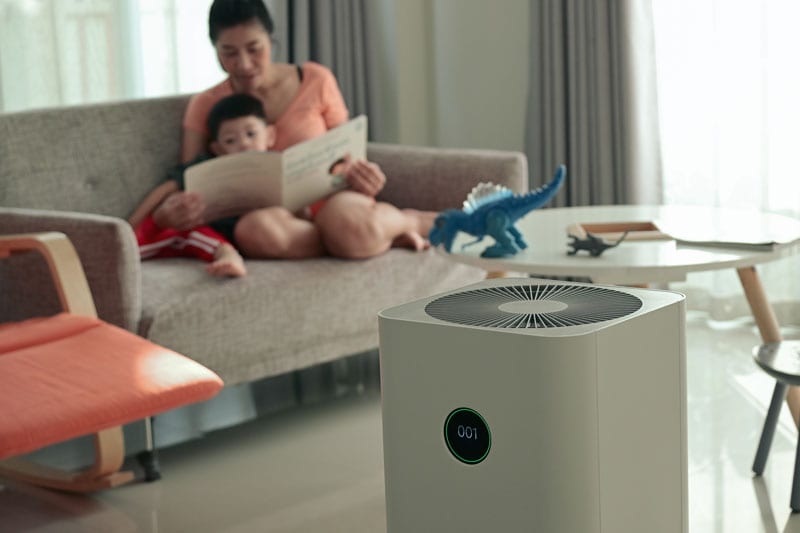 No matter how you look at it, home comfort and air quality go hand in hand. And while everyone is on board with making comfort a priority, not everyone knows about the importance of Indoor Air Quality, although a lot of homeowners are catching on because of the many benefits. Here are a few of those benefits:
1. Reduce Utility Bills
Homeowners often attempt to keep their bills low by turning off the air conditioner and turning back on when they're hot. However, it doesn't work this way. It's much less efficient and makes your A/C work harder. Having said that, upgrading to a newer, energy efficient AC unit will enable you to keep your home cool efficiently. They are cheaper to run, and can even pay for themselves in a fairly short period of time.
2. Better Sleep
Cleaner air means we are less likely to get sick, we breathe easier and rest at our best. This reduces stress and makes sleep come more readily. Cooler temperatures also enable us to sleep better. It's natural for our bodies to relax in cooler temperatures, and a good air conditioning unit that takes care of our air quality goes a long way.
3. Breathe Easier
What could be taken for granted more than the air we breathe? This isn't the case when we realize we have an air quality problem. Nevertheless, the more contaminated the air we breathe is, the more quickly we fall prey to allergies, asthma and other illnesses. Even subtle levels of indoor pollutants can affect our stress levels, and prevent optimal health and energy levels. We have a whole line of AC Units with advanced dehumidifying mechanisms that makes breathing easier all year long.
4. Remove Pollutants & Allergens
When we are allergic to something, it's our body's way of telling us that it can't tolerate whatever we're breathing. That means, the more you are exposed to airborne allergens, the more likely you'll get sick. Healthy air gives the body time to recover. This way you'll be at your best when you go outside.
5. Eliminate Odors
Having an optimal indoor air environment makes it harder for mildew and mold to develop and for germs to grow. A quality air filtration system also contributes to the elimination of odors by stopping mold, bacteria, germs and other pollutants from circulating.
Ready to have an i-Wave-R installed?
Are you needing to upgrade your home's heating or air conditioning system or need help covering the cost of repairs? We have convenient financing options! We have partnered with Wells Fargo to offer our credit card1 to help our customers keep their home comfortable year-round.
Convenient application
Manageable monthly payments
Fast credit decisions with approved credit
Ask your customer service representative or call us for details.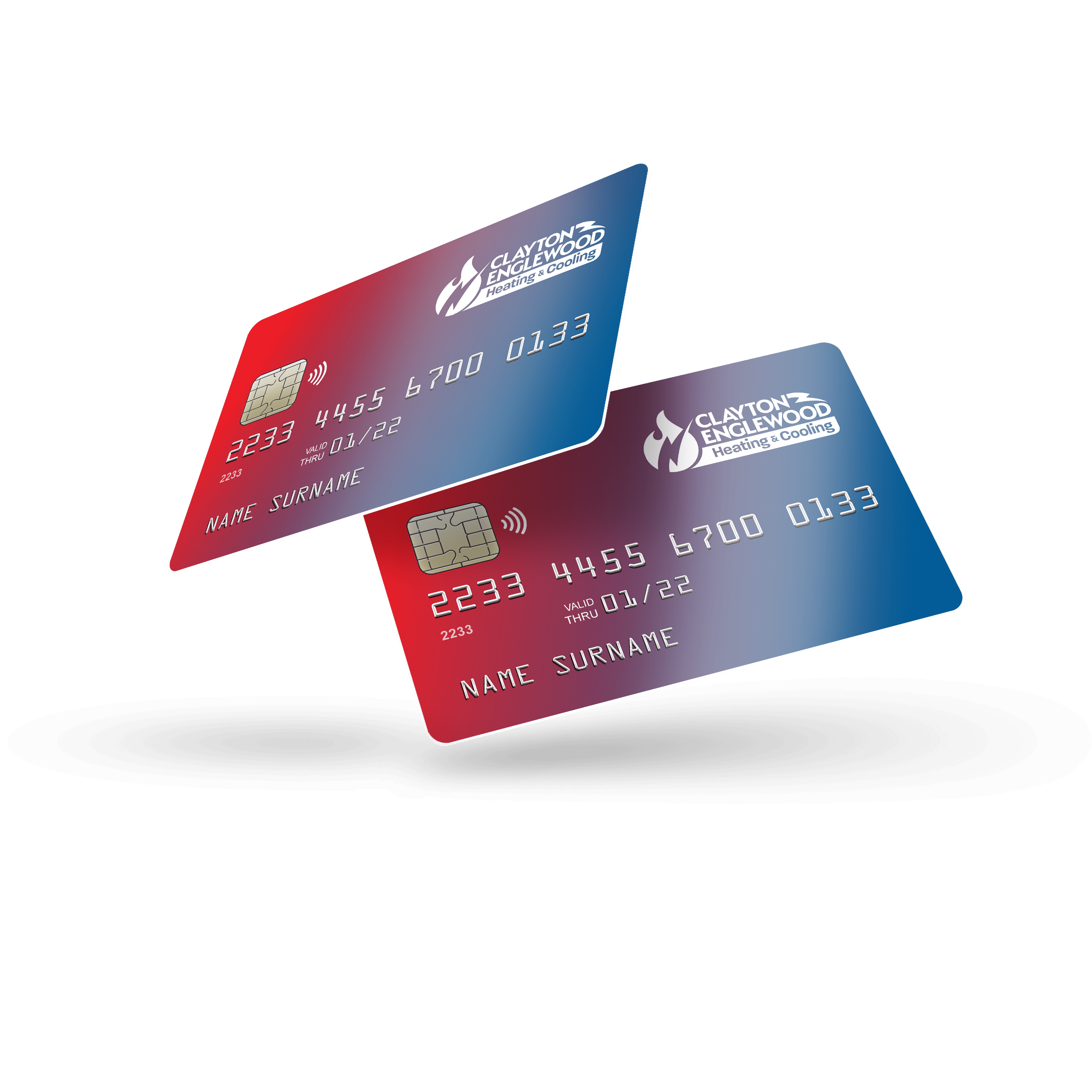 Why Choose Clayton-Englewood Heating & Cooling?
When it comes to anything related to a furnace or an air conditioner, or any sort of HVAC system, one call does it all when you reach out to Clayton-Englewood Heating & Cooling. Our home heating and cooling heroes have the prices you want, the HVAC services you need and the comfort you deserve. We offer heating when you need it and cooling when you want it — with services available around the clock.
We go to great lengths to help homeowners in the Miami Valley. We understand the importance of finding and hiring an HVAC company that's reputable, that does the job right, does it fast and does it at friendly and affordable prices.
Because this decision affects your home finances on top of your comfort and health, it's important to find an HVAC company that understands your needs and one that will walk you through the often troubled waters surrounding problems with home comfort equipment, a company that's qualified, honest, reputable and fully insured. It's also important to make sure you're doing business with a professional that's NATE-certified, and has a proven track-record of customer care and customer satisfaction.
At Clayton-Englewood Heating & Cooling, our service is second to none. Over the years, our customers have consistently given us positive feedback in support of our superior Five Star reputation. We are members of the Five Star Family. Because of this, we encourage new customers to verify our positive reviews and ratings for themselves. This should be done before hiring anyone to work on your valuable HVAC equipment.
We guarantee customer satisfaction above all else across the board. We have 24-hour emergency HVAC services 365 days a year, including weekends and holidays. We service, install and repair all the major brands of HVAC equipment (heat pumps, furnaces and air conditioners) utilizing cutting-edge technology. If you have us to come out to your residence to work on your HVAC system or install a new home heating or cooling system, you are treated with the utmost professionalism, care and friendliness by an employee of ours who's state-certified and who we have vetted, drug tested, and screened above and beyond the state's requirements. The reason we screen our employees like this is because we want to make sure we are sending you the absolute best the local HVAC industry has to offer.