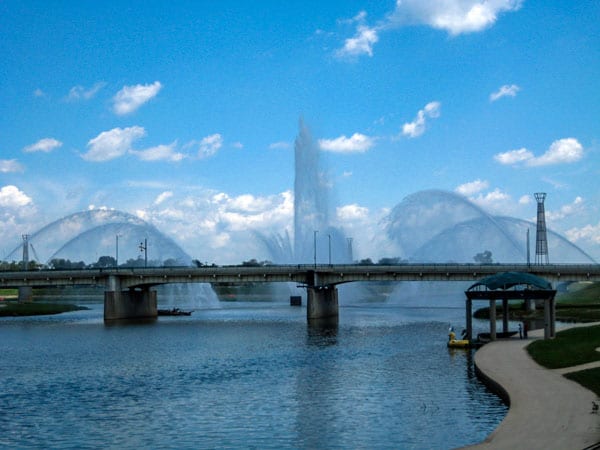 Dependable HVAC Services in Dayton, OH
The home comfort team here at Clayton-Englewood Heating & Cooling proudly serves residents of Dayton, OH by offering a wide range of superior HVAC products and services at low price rates. No matter how big or small the job, we guarantee customer satisfaction above all else, putting your comfort first.
We offer around-the-clock local emergency AC repair services 365 days a year including holidays, AC installation, and AC replacement. During the wintertime, we also offer emergency furnace repair (available day and night), heat pump repair, and furnace replacement and installation. We service all types of home heating and cooling systems in the Dayton, OH area.
For homeowners in Dayton, OH looking to get the most out of their HVAC systems and save money on heating and cooling costs, we also offer AC maintenance, heat pump maintenance and furnace maintenance.
Dependable HVAC Experts in Clayton-Englewood, OH
Getting to Know Dayton, OH
Known for its association with aviation, Dayton is the home of the National Museum of the U.S. Air Force and is the birthplace of Orville Wright, one of the fathers of modern flight. With a population of more than 140,400, Dayton is the sixth largest city in Ohio. It is the county seat of Montgomery County, with a small portion in Greene County.
Dayton hosts significant research and development in fields like industrial, aeronautical, and astronautical engineering that have led to many technological innovations. Much of this innovation is in part because of the Wright-Patterson Air Force Base and its placement within the community. With the decline of manufacturing in recent times, Dayton's businesses have been successful in diversifying into a service economy that includes healthcare and government sectors as well as insurance and legal sectors. In addition to defense and aerospace, healthcare accounts for a large portion of the Dayton area's economy. Hospitals in the Greater Dayton area have an estimated combined employment of nearly 32,000 people with a combined yearly economic impact of $6.8 billion.
Dayton is often noted for its important association with aviation; it is the home of the National Museum of the United States Air Force and is the birthplace of Orville Wright. Other well-known individuals born in the city include poet Paul Laurence Dunbar and entrepreneur John H. Patterson. Dayton is also known for its many patents, inventions, and inventors, most notably the Wright brothers' invention of powered flight. In 2007 Dayton was a part of the top 100 cities in America. In 2008, 2009, and 2010, Site Selection magazine ranked Dayton the #1 mid-sized metropolitan area in the nation for economic development.
Clayton-Englewood Heating & Cooling Customer Reviews
Dependable HVAC Experts in Clayton-Englewood, OH
Why Choose Clayton-Englewood for HVAC Services in Dayton, OH?
Every day of the week, our trucks stay fully stocked, outfitted with all sorts of cutting-edge, high quality, HVAC equipment, innovative tools and a wide assortment of common parts used in heating in cooling systems. This includes a wide range of air filters — HEPA filters, furnace filters, A/C filters — and other parts. We stay up-to-date with the latest HVAC technology, including smart thermostats, Wi-Fi thermostats, and programmable thermostats, which cost less than you'd expect and yet pay for themselves quickly with the added convenience and energy savings. We also repair and replace AC compressors, A/C fans and motors, in addition to recharging AC refrigerant levels when necessary.
And, if you're looking to improve your residential Indoor Air Quality, we also offer a whole line of products that include dehumidifiers for the summer and humidifiers for the winter, air purifiers, UV lights, and media air filters.
In any case, if you're wondering "Why is my AC not working?" or "Why is my furnace not working?" or any other question related to anything HVAC, we have the answers and we would be happy to send one of our NATE-certified HVAC technicians out to your home to get your system back to running like new.