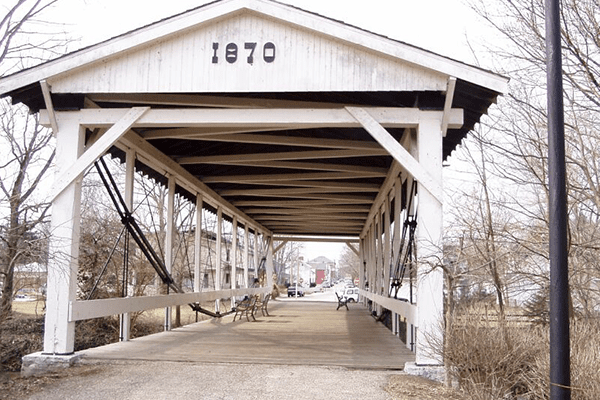 Dependable HVAC Services in Germantown, OH
The home comfort team here at Clayton-Englewood Heating & Cooling proudly serves residents of Germantown, OH by offering a wide range of superior HVAC products and services at low price rates. No matter how big or small the job, we guarantee customer satisfaction above all else, putting your comfort first.
We offer around-the-clock local emergency AC repair services 365 days a year including holidays, AC installation, and AC replacement. During the wintertime, we also offer emergency furnace repair (available day and night), heat pump repair, and furnace replacement and installation. We service all types of home heating and cooling systems in the Germantown, OH area.
For homeowners in Germantown, OH looking to get the most out of their HVAC systems and save money on heating and cooling costs, we also offer AC maintenance, heat pump maintenance and furnace maintenance.
Dependable HVAC Experts in Clayton-Englewood, OH
Getting to Know Germantown, OH
Famous for its historic downtown area and the unique wagon-wheel design of its alley system, Germantown is a city in Montgomery County, located west of Dayton, with a population of around 5,500.
Germantown, was established in 1804 by German-speaking settlers from Berks County, Pennsylvania. Philip Gunckel was the sole member of the group who spoke English. He is recognized as Germantown's founder and is believed to have been the one who chose the site for a grist mill. He also is said to have laid out the original town plan in 1814. The Gunckel Town Plan, maintaining many of its original 19th and early 20th century buildings, has been recognized as a Historic District. Since May 1976, it has been on the National Register of Historic Places. In 1980, Germantown became a municipality.
Clayton-Englewood Heating & Cooling Customer Reviews
Dependable HVAC Experts in Clayton-Englewood, OH
Why Choose Clayton-Englewood for HVAC Services in Germantown, OH?
Every day of the week, our trucks stay fully stocked, outfitted with all sorts of cutting-edge, high quality, HVAC equipment, innovative tools and a wide assortment of common parts used in heating in cooling systems. This includes a wide range of air filters — HEPA filters, furnace filters, A/C filters — and other parts. We stay up-to-date with the latest HVAC technology, including smart thermostats, Wi-Fi thermostats, and programmable thermostats, which cost less than you'd expect and yet pay for themselves quickly with the added convenience and energy savings. We also repair and replace AC compressors, A/C fans and motors, in addition to recharging AC refrigerant levels when necessary.
And, if you're looking to improve your residential Indoor Air Quality, we also offer a whole line of products that include dehumidifiers for the summer and humidifiers for the winter, air purifiers, UV lights, and media air filters.
In any case, if you're wondering "Why is my AC not working?" or "Why is my furnace not working?" or any other question related to anything HVAC, we have the answers and we would be happy to send one of our NATE-certified HVAC technicians out to your home to get your system back to running like new.