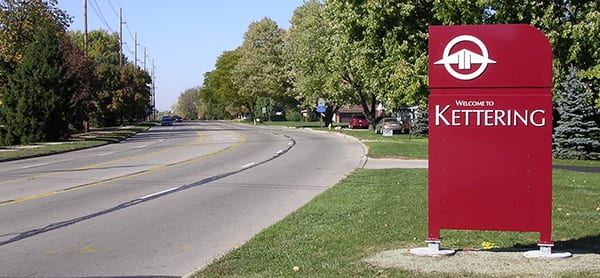 Dependable HVAC Services in Kettering, OH
The home comfort team here at Clayton-Englewood Heating & Cooling proudly serves residents of Kettering, OH by offering a wide range of superior HVAC products and services at low price rates. No matter how big or small the job, we guarantee customer satisfaction above all else, putting your comfort first.
We offer around-the-clock local emergency AC repair services 365 days a year including holidays, AC installation, and AC replacement. During the wintertime, we also offer emergency furnace repair (available day and night), heat pump repair, and furnace replacement and installation. We service all types of home heating and cooling systems in the Kettering, OH area.
For homeowners in Kettering, OH looking to get the most out of their HVAC systems and save money on heating and cooling costs, we also offer AC maintenance, heat pump maintenance and furnace maintenance.
Dependable HVAC Experts in Clayton-Englewood, OH
Getting to Know Kettering, OH
Kettering is located in Montgomery and Greene counties. With a population of more than 56,000 residents, the city is the biggest suburb of Dayton. Historians say the area where Kettering is located was first settled between the late 1700s and mid-1800s. In those times, it was mostly farmland. However, the population in the area eventually grew, which prompted the establishment of Van Buren Township in 1841. Later, in 1952, voters in the township incorporated the town into what became the Village of Kettering.
By 1955, the village's population had grown to 38,118 people, which enabled it to attain city status. On June 24 of that year, however, the official proclamation came from the state. Kettering is named in honor of the famous inventor, Charles F. Kettering, who lived here. His home is known as Ridgeleigh Terrace. He lived there from 1914 until the time of his death in 1958. Kettering was known for his numerous inventions and his contributions to the Dayton area. From the 1950s and into the 1970s, the population in Kettering grew to more than 30,000 residents. Much of this growth was in large part because so many people started moving away from Dayton after World War II. Since the 1980s, however, Kettering's population has been declining because of its aging population and a drastic decrease in the number of manufacturing jobs available.
With nearly 20 parks sprawling over a combined 284 acres, Kettering is home to the Fraze Pavilion, which serves as a major outdoor entertainment venue that serves as host for the summer concerts of the Dayton Philharmonic. Kettering also has the James S. Trent Arena, which opened in 2005 and has a seating capacity of 4,400 people overall, in addition to Skate Plaza, which is a 40,000-square-foot skate park that was established the same year a product of a collaboration between the city and its native resident national celebrity Rob Dyrdek, who was professional skateboarder who grew up in Kettering.
Clayton-Englewood Heating & Cooling Customer Reviews
Dependable HVAC Experts in Clayton-Englewood, OH
Why Choose Clayton-Englewood for HVAC Services in Kettering, OH?
Every day of the week, our trucks stay fully stocked, outfitted with all sorts of cutting-edge, high quality, HVAC equipment, innovative tools and a wide assortment of common parts used in heating in cooling systems. This includes a wide range of air filters — HEPA filters, furnace filters, A/C filters — and other parts. We stay up-to-date with the latest HVAC technology, including smart thermostats, Wi-Fi thermostats, and programmable thermostats, which cost less than you'd expect and yet pay for themselves quickly with the added convenience and energy savings. We also repair and replace AC compressors, A/C fans and motors, in addition to recharging AC refrigerant levels when necessary.
And, if you're looking to improve your residential Indoor Air Quality, we also offer a whole line of products that include dehumidifiers for the summer and humidifiers for the winter, air purifiers, UV lights, and media air filters.
In any case, if you're wondering "Why is my AC not working?" or "Why is my furnace not working?" or any other question related to anything HVAC, we have the answers and we would be happy to send one of our NATE-certified HVAC technicians out to your home to get your system back to running like new.
Are you Kettering homeowner seeking HVAC services?