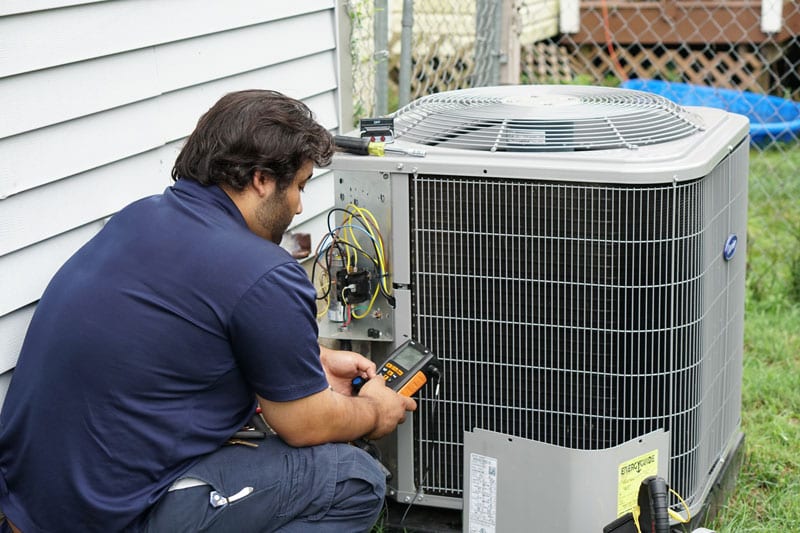 Dependable Air Conditioner Repair in Clayton, OH and Englewood, OH
Whether you have a zoned A/C, central air conditioning system, or any type of air conditioner — if it's related to HVAC and you live in the Greater Montgomery County Area — we can help! As soon as you call our support staff, we have a team of NATE-certified professionals prepared to come take care of your AC breakdown or A/C problem. It's like we say, we aren't comfortable until your comfort-making machine is back on track! We repair refrigerant leaks, condensers, a/c fan motors, a/c coils, a/c compressors, ac fan belts, ac electrical problems and more.
Restore Your Cooling with Clayton-Englewood Heating & Cooling
If your air conditioning system is running like it should, your home should feel like a cool oasis during Ohio's hot and humid months of summer, and it shouldn't cost you an arm and a leg. On the other hand, if your energy bills are on the rise, if your A/C is making loud noises, or if your home cooling system isn't doing the trick like it used to — there's probably a problem. Contact Clayton-Englewood Heating & Cooling today!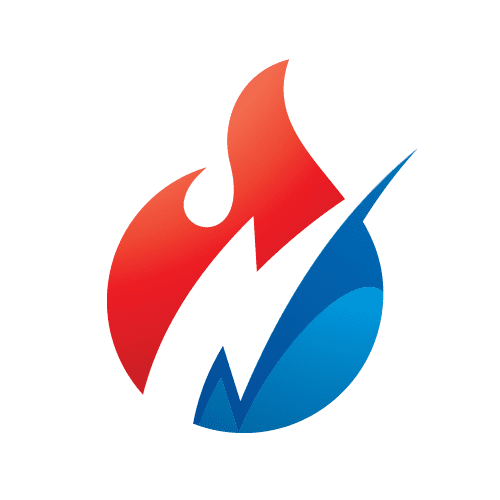 10% off Service Call
Book Now
Dependable Air Conditioner Repair in Clayton-Englewood, OH
Common Types of A/C Repairs
Don't let an old A/C roast you this summer! If you're having problems with your air conditioning system, it may be experiencing one of the common home A/C repair issues below. In any case, our team of NATE-certified professionals are always standing by.
Refrigerant Leak
Air conditioners use refrigerant, which enables the system to run efficiently, releasing heat from the air to cool it. They are charged with refrigerant upon installation. Nevertheless, a poor charge or a refrigerant leak can cause the system's refrigerant level to drop below the proper amount needed. To fix this,we can recharge your refrigerant, which should only be done by a professional, accompanied by repairing the leak that caused it to begin with.
Broken Compressor Fan
Your home cooling system's outside unit houses your fan, compressor and condenser coils. These essential parts work to release heat from the air, transferring it out of your home to produce a cool indoor climate inside. If the outdoor fan isn't working properly, the heat transfer process is inhibited. This prevents your AC from adequately cooling your residence, while a broken fan can cause the unit's compressor to overheat. An overheated compressor could trip the air conditioner's safety features, causing your air conditioner to shut down. Additionally, overheating can also damage the compressor itself, which is an expensive part, requiring an A/C repair or compressor replacement.
Frozen Condenser Coils
You can reduce energy costs and prevent damage to your expensive furnace by addressing issues of "short cycling." This is important because in very cold weather, this constant turning off and on might be normal and necessary to keep your home at a comfortable temperature. However, it could also be a sign of a bigger underlying problem with your furnace. Possible causes include a dirty air filter, or a faulty thermostat, or a blocked exhaust vent.
Drainage Issues
An air conditioner's cooling process causes condensation, which usually flows away from the equipment. However, if there is a clog in the drip pan or condensate drain lines, or if outdoor humidity levels are high, moisture may back up into your air conditioning equipment. Excess condensation will increase indoor humidity levels and affect the air conditioner's performance negatively. It can also cause damage to your unit's various components.
To fix this, we inspect the drip pan and all condensate lines. The lines will be cleared of clogs, and may be treated for algae growth to prevent future clogs. If the AC's components have been damaged, we show you and offer you an estimate to repair the damaged equipment.
Dependable Air Conditioner Repair in Clayton-Englewood, OH
Should I replace my A/C, or repair?
If you're not sure whether to replace your air conditioning system or go ahead and pay for the repairs, we outline below the top factors you should consider in making this sometimes challenging decision:
Air Conditioner Age
When an A/C gets older than 10 years old, it might be time to begin planning for replacement. Having said that, it's obvious there are more factors than just age but this can be a good guide to whether you should start considering something new or not.
Factors you should consider with the unit's age include the equipment's reliability, it's history and efficiency, and how well it has been maintained over the years.
Energy Efficiency
Often, home cooling systems that are more than 10 years old are outdated in terms of energy efficiency, so your current A/C could be costing more on your utility bills. For help determining how much you can save, give us a call!
Cost of Repairs
This is generally the main factor when looking for something new. A lot of experts recommend a new furnace and new air conditioner if the repair is more than $800. But, if the system is only 6 years old, $800 doesn't seem that bad of an investment to squeeze a few more years of life out of your system. With this in mind, it's good to look at both the age and the cost of the repair. If the home cooling system is more than 10 years old and it's going to cost more than $800 to repair you should take a serious look at replacing the unit.
There's also the 50 Percent Rule: When the cost of repairs approaches 50 percent of the value of the unit, it's usually time to replace the system.

Why Choose Clayton-Englewood Heating & Cooling?
When it comes to anything related to a furnace or an air conditioner, or any sort of HVAC system, one call does it all when you reach out to Clayton-Englewood Heating & Cooling. Our home heating and cooling heroes have the prices you want, the HVAC services you need and the comfort you deserve. We offer heating when you need it and cooling when you want it — with services available around the clock.
We go to great lengths to help homeowners in the Miami Valley. We understand the importance of finding and hiring an HVAC company that's reputable, that does the job right, does it fast and does it at friendly and affordable prices.
Because this decision affects your home finances on top of your comfort and health, it's important to find an HVAC company that understands your needs and one that will walk you through the often troubled waters surrounding problems with home comfort equipment, a company that's qualified, honest, reputable and fully insured. It's also important to make sure you're doing business with a professional that's NATE-certified, and has a proven track-record of customer care and customer satisfaction.
At Clayton-Englewood Heating & Cooling, our service is second to none. Over the years, our customers have consistently given us positive feedback in support of our superior Five Star reputation. We are members of the Five Star Family. Because of this, we encourage new customers to verify our positive reviews and ratings for themselves. This should be done before hiring anyone to work on your valuable HVAC equipment.
We guarantee customer satisfaction above all else across the board. We have 24-hour emergency HVAC services 365 days a year, including weekends and holidays. We service, install and repair all the major brands of HVAC equipment (heat pumps, furnaces and air conditioners) utilizing cutting-edge technology. If you have us to come out to your residence to work on your HVAC system or install a new home heating or cooling system, you are treated with the utmost professionalism, care and friendliness by an employee of ours who's state-certified and who we have vetted, drug tested, and screened above and beyond the state's requirements. The reason we screen our employees like this is because we want to make sure we are sending you the absolute best the local HVAC industry has to offer.