Cooling System Repair, Maintenance & Installation in Clayton, OH and Englewood, OH
When it comes to making a home cool and comfy during Ohio's hot summer months, no one does it like Clayton-Englewood Heating & Cooling's home cooling heroes. So if it heats up in your Miami Valley area home — if you need your A/C repaired or replaced — you need to look no further than that phone. We are always here to help. Our home cooling heroes make keeping you cool an easy breeze and our prices won't break the bank. Whether you need work on an air conditioner, or need a new AC installed, the next step is easy. All you have to do is give us a call, or schedule an appointment online. Keep in mind we always have a friendly home cooling hero standing by, day and night.
We are your Friendly Local Experts for AC replacement, AC Installation, emergency AC Repairs and Air Conditioning Maintenance Throughout Montgomery County, Ohio, and Surrounding Communities in the Greater Miami Valley Area.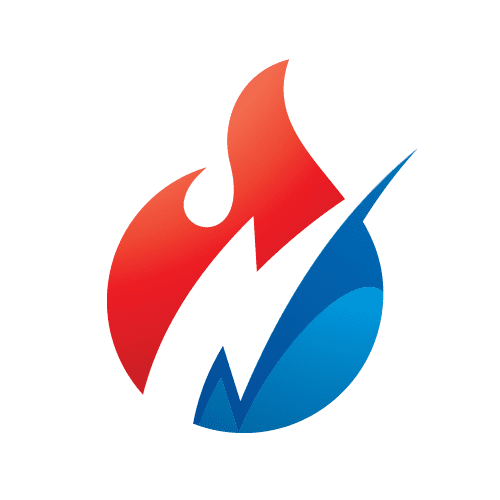 Home Cooling Efficiency Tips
Once those dog days of summer are in full swing here in the Miami Valley area, our air-conditioning systems become necessities in our home. If you're looking to lower your home cooling costs, the following tips can help you save on air-conditioning costs:
Utilize Fans
Fans are an awesome and affordable way to keep your home cool at a fraction of the cost of an air conditioning system. Although it's highly unlikely a fan would suffice to replace your central home cooling system entirely, they make amazing supplements to keep the air flowing. Position them near or in windows, and try to create breezeways when possible.
Cutting Heat Sources Down
Although natural light is a great way to utilize natural ambiance in a home during the summer months when it's nice out, the sun's rays can also elevate the temperature in your home, heating things up in a hurry. To prevent this, we recommend closing blinds and drapes or investing in blackout curtains to reduce exterior heat. Additionally, keep heat-producing appliances, such as televisions or lamps, away from your home's thermostat. The heat they produce can cause your thermostat to think it needs to work harder to cool the room, using up more energy. Cooking, baking, or using other appliances can also raise the temperature inside, forcing your air conditioner to work harder, so try to keep those activities limited during the hottest hours of the day.
Use a Diffusion Screen With Your Fireplace
A diffusion screen will prevent a flaming log from rolling out of the fireplace or sparks from popping out to cause a fire. If you have carpeting or wood flooring in front of your fireplace, it's especially important to use a diffusion screen.
Set Realistic Temperature
Turning your thermostat to 78 degrees Fahrenheit is the most efficient setting for a residential A/C throughout the warmer part of the year. Lowering your home's temperature lower, like 72 degrees, can increase your home's cooling expenses by as much as 47 percent. When it's hot, don't set the air conditioner at a much lower temperature. While you may think that makes the unit work faster, in actuality it doesn't help cool the room any quicker.
Air Vent and Air Duct Maintenance
If you are using a central air-conditioning unit, make sure the air ducts are properly sealed and insulated, particularly any that go through the attic or any other areas that aren't air-conditioned. Additionally, you can check for holes or leaks in the ductwork once a year. Duct tape can be used as a temporary repair. However, eventually, holes and leaks will need to be fixed by a professional. If you have rooms in your house that you don't often use, like guest rooms, close the doors and close the vents to save on energy.
Check for Air Leaks
Next, you want to make sure you don't have any cooled air escaping through any openings around doors, fireplace dampers, or windows. Take a good look at the seals around these areas to see if weather stripping or caulk needs to be applied to seal up any leaking air.
Dependable HVAC Experts in Clayton-Englewood, OH
Schedule a Diagnostic Service Call Today!
Our Diagnostic Service Call is designed to help homeowners avoid discomfort by having an experienced technician figure out what's wrong with their heating or cooling system before it's too late! An inefficient or poorly performing heating and cooling system will not fix itself. Claim this deal today, and check out more of our online deals!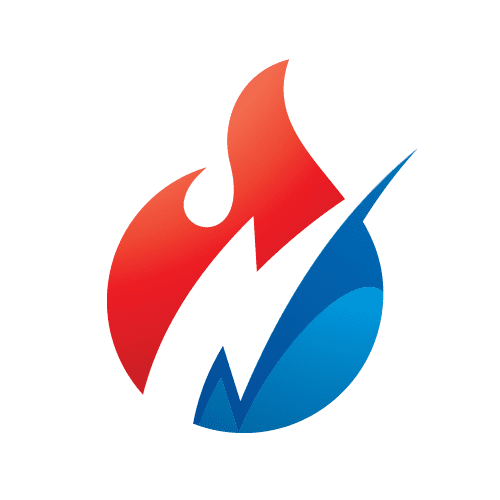 10% off Service Call
Book Now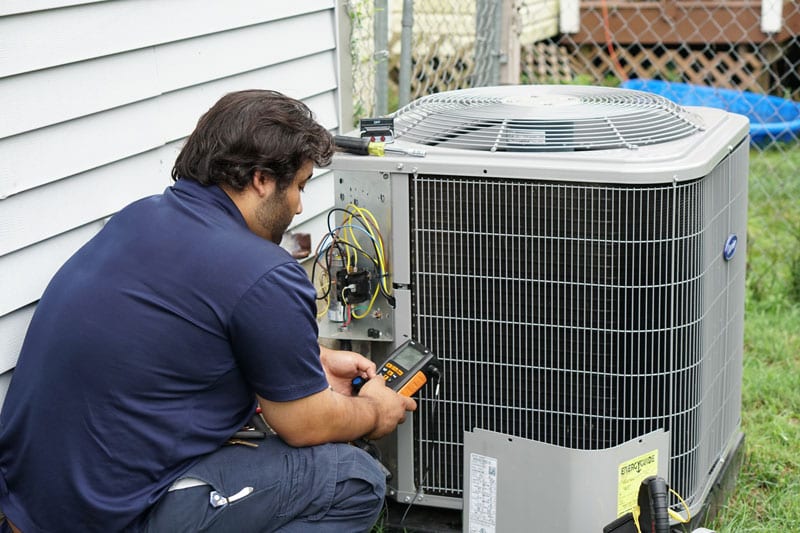 Superior AC Repair in Clayton-Englewood, OH
Our air conditioning systems are essential during Ohio's hot and humid months. These amazing cool comfort machines do an incredible job at providing for us a sanctuary away from the heat — until they stop working like they're supposed to. If your A/C is giving you problems or failing to keep your home cool, we want you to know that you can call on Clayton-Englewood Heating & Cooling anytime to restore your cool home refuge from the heat.
Superior AC Maintenance in Clayton-Englewood, OH
Air Conditioner Maintenance
Air Conditioner
Maintenance
Our home cooling systems keep us comfortable throughout Ohio's hot months of summer. Because of this, we believe it's wise to look at ways to take care of them so they will last longer, perform better and save us money overall. Whether you're intending to keep your Air Conditioner running efficiently for years to come, save on home cooling costs, or avoid breakdowns or other A/C problems — having an NATE-certified technician perform maintenance on your air conditioning system is a wise investment.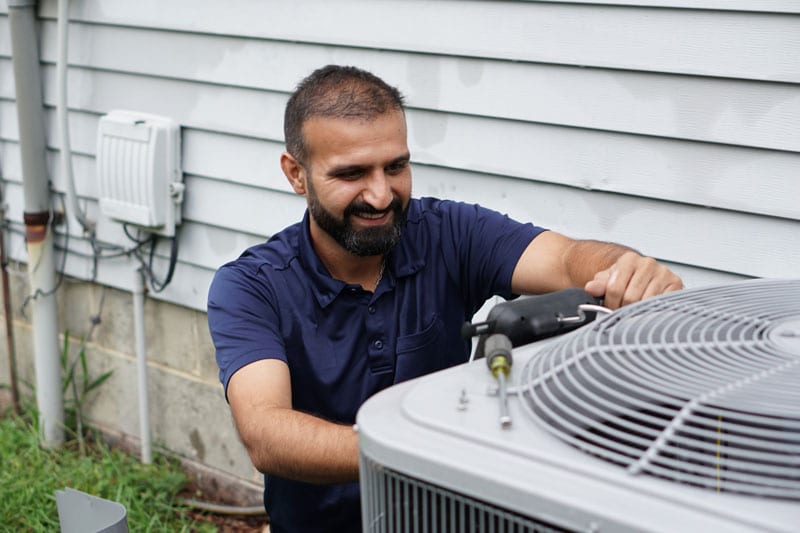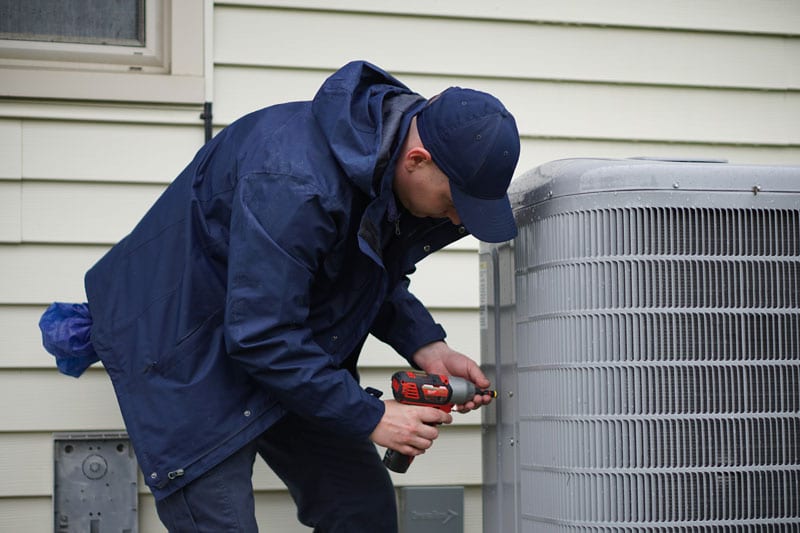 Superior AC Installation in Clayton-Englewood, OH
Air Conditioner Installation
Air Conditioner
Installation
Because buying a new air conditioning system is one of the biggest decisions a homeowner can make, our team of home cooling heroes here at Clayton-Englewood Heating & Cooling make the entire process a pain-free positive experience. We encourage you to "Feel the Cool Breeze" with one of our smooth comfort machines. Let us customize your home cooling needs! We offer a wide range of products with a level of craftsmanship that goes above and beyond at price rates that are fair and friendly. Moreover, we always stand behind all of our work with a customer satisfaction guarantee on all of our work.

Why Choose Clayton-Englewood Heating & Cooling?
When it comes to anything related to a furnace or an air conditioner, or any sort of HVAC system, one call does it all when you reach out to Clayton-Englewood Heating & Cooling. Our home heating and cooling heroes have the prices you want, the HVAC services you need and the comfort you deserve. We offer heating when you need it and cooling when you want it — with services available around the clock.
We go to great lengths to help homeowners in the Miami Valley. We understand the importance of finding and hiring an HVAC company that's reputable, that does the job right, does it fast and does it at friendly and affordable prices.
Because this decision affects your home finances on top of your comfort and health, it's important to find an HVAC company that understands your needs and one that will walk you through the often troubled waters surrounding problems with home comfort equipment, a company that's qualified, honest, reputable and fully insured. It's also important to make sure you're doing business with a professional that's NATE-certified, and has a proven track-record of customer care and customer satisfaction.
At Clayton-Englewood Heating & Cooling, our service is second to none. Over the years, our customers have consistently given us positive feedback in support of our superior Five Star reputation. We are members of the Five Star Family. Because of this, we encourage new customers to verify our positive reviews and ratings for themselves. This should be done before hiring anyone to work on your valuable HVAC equipment.
We guarantee customer satisfaction above all else across the board. We have 24-hour emergency HVAC services 365 days a year, including weekends and holidays. We service, install and repair all the major brands of HVAC equipment (heat pumps, furnaces and air conditioners) utilizing cutting-edge technology. If you have us to come out to your residence to work on your HVAC system or install a new home heating or cooling system, you are treated with the utmost professionalism, care and friendliness by an employee of ours who's state-certified and who we have vetted, drug tested, and screened above and beyond the state's requirements. The reason we screen our employees like this is because we want to make sure we are sending you the absolute best the local HVAC industry has to offer.