Indoor Air Quality System Repair, Maintenance & Installation in Clayton, OH and Englewood, OH
As a family-owned company with humble family origins, our heating and cooling team here at Clayton-Englewood Heating & Cooling takes tremendous pride in offering area homeowners superior-quality home comfort products and services at fair and friendly price rates. We are always trying to lower our costs without compromising quality.
However, in addition to that superior home heating and cooling so many customers have come to count on, we also strive to help area homeowners maintain healthy and flawless Indoor Air Quality. Indoor Air Quality is important if you or anyone living in your home suffers from allergies, asthma, or any other kind of breathing-related ailment. If you suspect your air quality is an issue, you should take the matter seriously and give us a call. We can test your Indoor Air Quality and offer tips and solutions that cover a broad range of problems. We carry a wide range of indoor air quality products that work with residential HVAC systems and offer clean, crisp, healthy air.
Indoor Air Quality Services
As you'll find, air quality is essential to your health and well-being. Additionally, it also affects your home comfort levels as well as the performance of your HVAC systems. Our wide range of affordable and innovative air quality solutions that can be customized to any homeowner's situation and needs, no matter what they might be.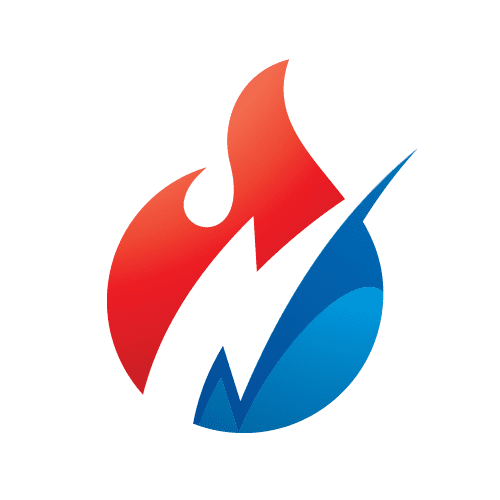 Tips to Improve Indoor Air Quality
Replace, Upgrade Air Filters
Keeping your HVAC systems' air filters replaced on a regular basis is essential for not only indoor air quality, but also in order to get the most out of your system. Furnace filters need to be checked nearly every month during the winter. Additionally, upgrading to a HEPA filter will go a long way at cleaning out the air and improving air quality.
Preventative Maintenance
Keeping up on your home comfort systems with regular maintenance is essential for comfort and air quality because being proactive with this equipment allows it to run smoothly and do its job the way it was designed to do it.
Use Ventilation
A lot of indoor air pollutants come from the kitchen and the bathroom. Gas stoves release harmful contaminants, including carbon monoxide and nitrogen dioxide. Even electric burners produce those same pollutants in lower levels, as well as other particles that can be easily absorbed into your bloodstream. So, when you're cooking or using the bathroom, be sure to turn on vents, or open a window to help filter out the air even more.
Maintain Proper Humidity
The relative humidity in a home should be between 30 and 50 percent. With Ohio weather going from one extreme to another throughout the course of a year, keeping an eye on these levels is important and will help in optimizing indoor air quality. Check out our humidifier selection here!
Consider an Air Purifier
Air purifiers not only improve your air quality, they also help your HVAC system capture free floating dirt, dust, dander, pollen, and other allergens in your home. This helps your HVAC system make air filters last longer and reduce the stress from poor airflow. They can also kill bacteria, mold and viruses and remove strange odors from the air as well as chemical emissions.
Keep Up On Cleaning
In addition to keeping rugs and carpets clean to improve air quality, including regular cleaning and vacuuming into your regular routine will go a long way in helping keep your home's air quality optimal. Doing so prevents this stuff from building up.
Ready to schedule services?
Dependable HVAC Experts in Clayton-Englewood, OH
Schedule Your Whole House Air Cleaner + Installation Today!
Are You Ready to schedule a $399 Whole House Air Cleaner Installation with Clayton-Englewood Heating & Cooling? Simply click the link here to let us know you're ready to make an appointment. We'll get back with you as soon as possible when we receive your submission. If you need immediate assistance, give us a call at (937) 412-2911.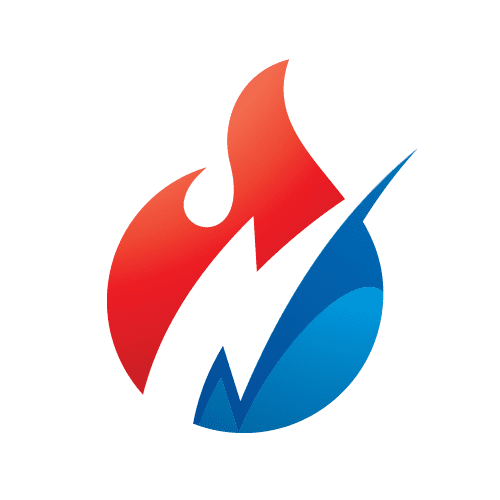 $399 Whole-House Air Cleaner + Installation
Save $100 | Regularly $499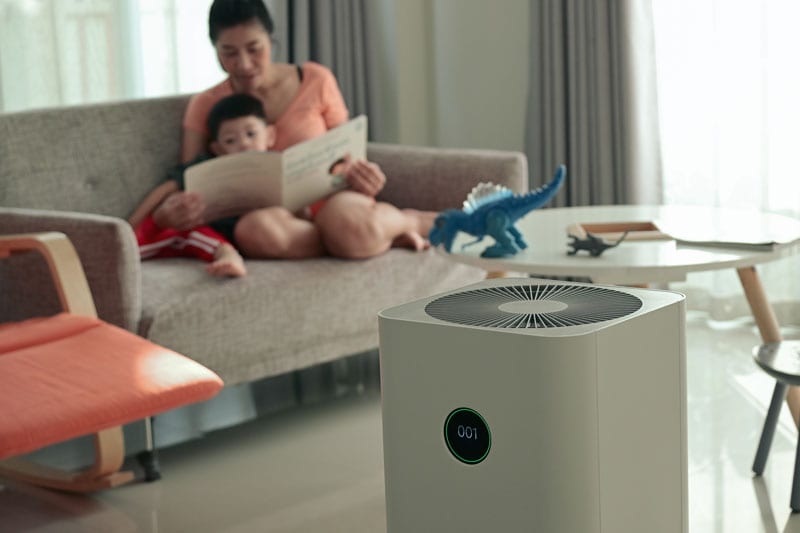 Dependable Indoor Air Quality Services in Clayton-Englewood, OH
What is Indoor Air Quality?
Although many people believe air pollution is only an outdoor problem, studies actually indicate the air inside a lot of homes and workplaces can be more polluted and toxic than the air in even bigger towns and cities. To bring the importance of this matter to home, the average American spends an estimated 90 percent of their time indoors. Because the air indoors often lacks proper filtration, indoor air pollution is something homeowners should take seriously.
The EPA defines Indoor Air Quality as the quality of air inside a building or home and how it relates to the building or home's occupants. Indoor Air Quality has a direct and sometimes negative effect on our health in addition to our overall mood, well-being and energy levels.
Dependable Indoor Air Quality Services in Clayton-Englewood, OH
Why is Indoor Air Quality Important?
Studies say the air we breathe in modern dwellings can be up to five times as toxic and polluted than the air outdoors, where nature has a way of taking care of it through a host of processes the average person isn't aware of. When you consider how tightly insulated most homes and workplaces are intentionally made in order to keep treated air inside, it becomes clear why HVAC experts and health officials recommend for homeowners to consider certain indoor air quality products to work with their heat pump, central air conditioner or heat pump.
All too often household air pollution can't get out because modern dwellings are sealed airtight. In the confined spaces of a modern home or work environment, indoor pollutants can get trapped without proper filtration or the circulation of outdoor air. Even with the HVAC system's air filter, often these pollutants are merely recirculated. Sometimes, getting a humidifier, dehumidifier or air purifier makes a world of difference, in addition to UV Lights and other air filtration products.
If air pollution is present indoors, short-term health implications can surface after a single exposure, or multiple times being exposed; it can irritate the nose, the eyes, the throat, and the skin. Or, it can cause fatigue, headaches, and dizziness.
In the worst possible situations, officials say, long-term exposure to certain kinds of indoor air pollution can cause heart disease, respiratory illness and even cancer. Because of things like this, testing is important.
With it being such a serious concern, we at Clayton-Englewood Heating & Cooling advise homeowners to take certain measures to safeguard their health and the health of their loved ones against indoor air pollution. We also recommend keeping humidity in optimal range and regularly having preventative maintenance performed on your HVAC equipment.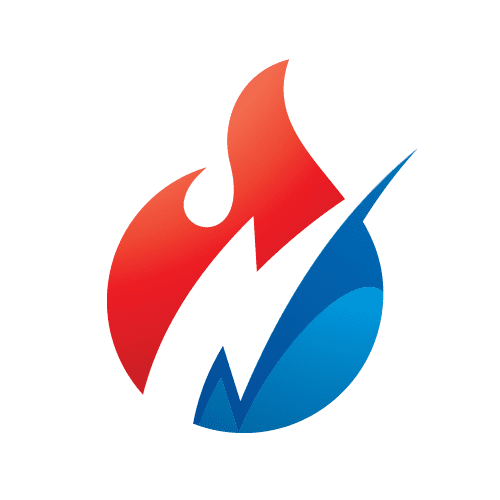 $199 Scheduled Maintenance Agreement - 1 Year
Save $20 | Regularly $229
Dependable HVAC Experts in Clayton-Englewood, OH
Service Maintenance Agreement (SMA)
For those customers who intend to take care of their residential HVAC equipment, we offer Service Maintenance Agreements. Our SMAs are designed to help a customer avoid expensive breakdowns, curb energy wasting and other types of damages while keeping warranties active. In any case, when it comes to your home's expensive HVAC equipment and related components, being proactive always pays off in a big way. These SMA's also save you money on the cost of the service overall.

Why Choose Clayton-Englewood Heating & Cooling?
When it comes to anything related to a furnace or an air conditioner, or any sort of HVAC system, one call does it all when you reach out to Clayton-Englewood Heating & Cooling. Our home heating and cooling heroes have the prices you want, the HVAC services you need and the comfort you deserve. We offer heating when you need it and cooling when you want it — with services available around the clock.
We go to great lengths to help homeowners in the Miami Valley. We understand the importance of finding and hiring an HVAC company that's reputable, that does the job right, does it fast and does it at friendly and affordable prices.
Because this decision affects your home finances on top of your comfort and health, it's important to find an HVAC company that understands your needs and one that will walk you through the often troubled waters surrounding problems with home comfort equipment, a company that's qualified, honest, reputable and fully insured. It's also important to make sure you're doing business with a professional that's NATE-certified, and has a proven track-record of customer care and customer satisfaction.
At Clayton-Englewood Heating & Cooling, our service is second to none. Over the years, our customers have consistently given us positive feedback in support of our superior Five Star reputation. We are members of the Five Star Family. Because of this, we encourage new customers to verify our positive reviews and ratings for themselves. This should be done before hiring anyone to work on your valuable HVAC equipment.
We guarantee customer satisfaction above all else across the board. We have 24-hour emergency HVAC services 365 days a year, including weekends and holidays. We service, install and repair all the major brands of HVAC equipment (heat pumps, furnaces and air conditioners) utilizing cutting-edge technology. If you have us to come out to your residence to work on your HVAC system or install a new home heating or cooling system, you are treated with the utmost professionalism, care and friendliness by an employee of ours who's state-certified and who we have vetted, drug tested, and screened above and beyond the state's requirements. The reason we screen our employees like this is because we want to make sure we are sending you the absolute best the local HVAC industry has to offer.