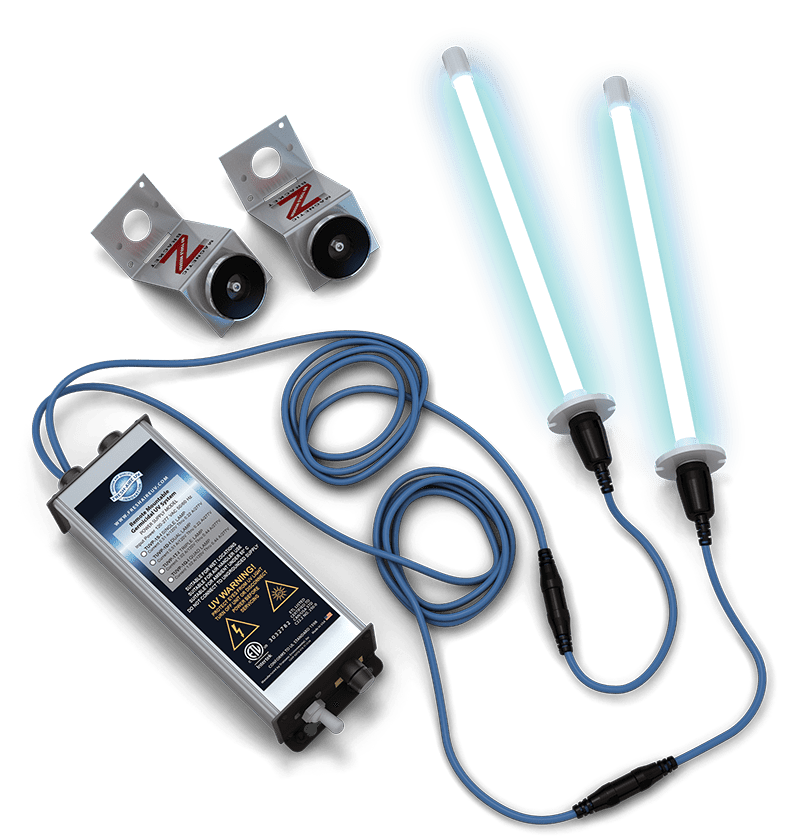 Dependable UV Light Installation & Replacement in Clayton, OH and Englewood, OH
To offer homeowners comprehensive strategies to improve Indoor Air Quality, we at Clayton-Englewood Heating & Cooling have a host of options available at friendly prices. For those looking to sterilize indoor air and kill unwanted microscopic contaminants like mold, mildew, viruses and bacteria — our UV Light selection has proven to be highly effective and affordable.
Residential UV lights neutralize airborne contaminants that have made their way into a home's ductwork. These contaminants accumulate if left unchecked and are hard on the HVAC system, forcing it to have to work harder. Homeowners who decide to install UV lights in their HVAC system find these products are highly effective in improving airflow. Additionally, on top of improving airflow, maintenance costs go down while the system's efficiency goes up. Ultra Violet Lights also cut down on allergens, reduce illness and eliminate odors.
Call today to have one of our UV Light Systems installed in you home!
Dependable UV Light System Installation in Clayton-Englewood, OH
Schedule a Blue Tube UV Light System Installation Today!
Ready to schedule a $399 Blue Tube UV Light System Installation with Clayton-Englewood Heating & Cooling? Awesome! Get the ball rolling now by filling out the form below to request your appointment. We'll reach out to you as soon as possible when we receive your submission. If you require immediate assistance, give us a call at (937) 412-2911.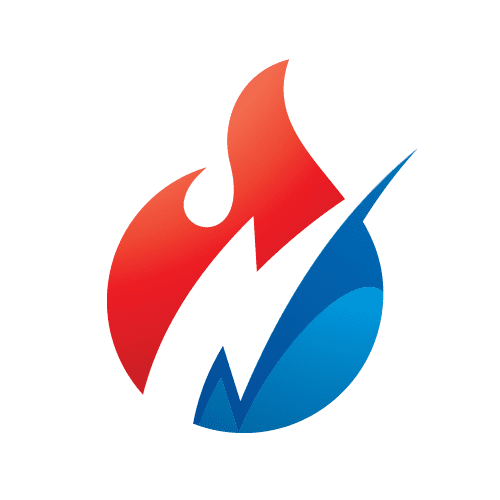 $399 Blue Tube UV Germicidal Light System + Installation
Save $100 | Regularly $499
Dependable UV Light System Installation in Clayton-Englewood, OH
Ultra Violet Lights are installed inside HVAC systems. Originally only used for laboratories and hospitals, we now offer a residential line of UV Lights for protection in the struggle against hazardous organic airborne particles. For people who are vulnerable to allergens and other organic particles, UV lamps are very great because they kill these organisms as they pass through the light. They kill germs, bacteria, and viruses.
Ductwork UV Lights or Air Germicidal HVAC lights are designed to kill airborne allergens and pollutants making their way through your HVAC return vents. The lights themselves are hard wired into the unit. They coordinate with your blower motor, which means they turn on and off with it so as not to waste energy. We also offer Blue Tube UV Light Installation at competitive price rates and they make great add ons whenever you go to upgrade HVAC equipment or have a home heating or cooling repair made.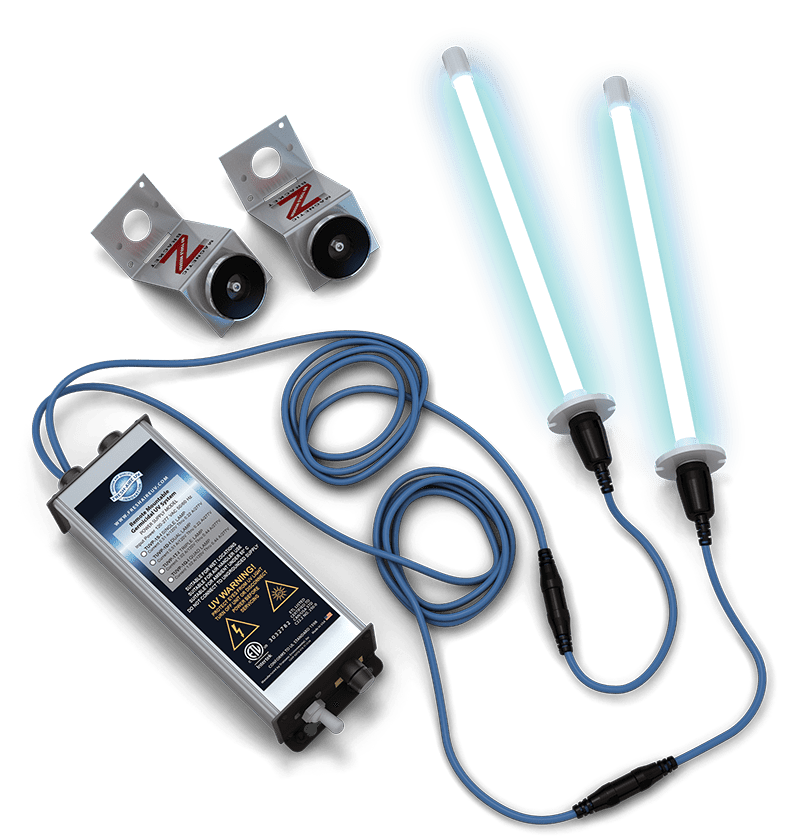 Ready to have a Blue Tube UV Light System installed?
Dependable UV Light System Installation in Clayton-Englewood, OH
The Blue Tube UV Light System
World's Most Popular HVAC UV Light
When it comes to residential HVAC systems, Blue-Tube UV is the single most popular germicidal UV light product available on the market. With it in place, homeowners can breathe easy knowing that the air their family breathes is safe, clean and protected with this time-tested, award-winning technology that's highly innovative and very affordable and long lasting. Blue-Tube UV is the safest, simplest and most effective way to keep your air system clean and improve indoor air quality.
Award-Winning Design
Blue-Tube UV features a variety of innovations from Fresh-Aire UV. The original low-voltage UV light kit now features a magnetic mounting bracket with a 110-277 VAC high-voltage power supply option. Homeowners can select from one or two year lamps.
How The Blue-Tube UV Works
Blue-Tube UV goes inside the central air system where it continuously kills mold and other biological contaminants floating in the air as well as on the HVAC system's interior surfaces. The cooling coil is a prime example, and an area that benefits great from this light. For more than a century scientists have understood that certain frequencies of light have a profoundly devastating effect on microbial life. Today, we fully understand that exposure to ultraviolet light in the range of 254 NM (UV-C band) disrupts the DNA of microorganisms. This disruption prevents them from reproducing, thereby effectively killing them.
Ready to have a Blue Tube UV Light System installed?
Are you needing to upgrade your home's heating or air conditioning system or need help covering the cost of repairs? We have convenient financing options! We have partnered with Wells Fargo to offer our credit card1 to help our customers keep their home comfortable year-round.
Convenient application
Manageable monthly payments
Fast credit decisions with approved credit
Ask your customer service representative or call us for details.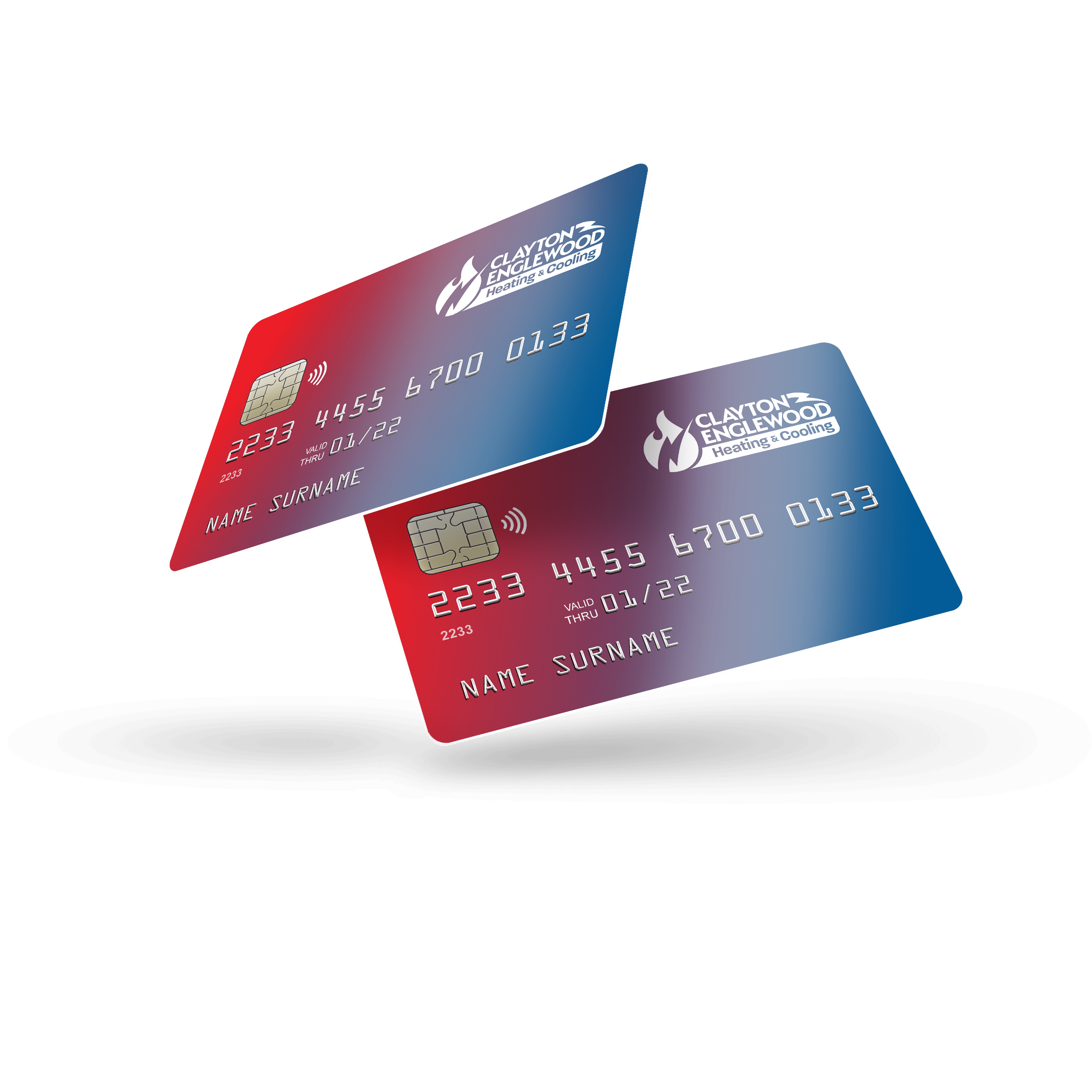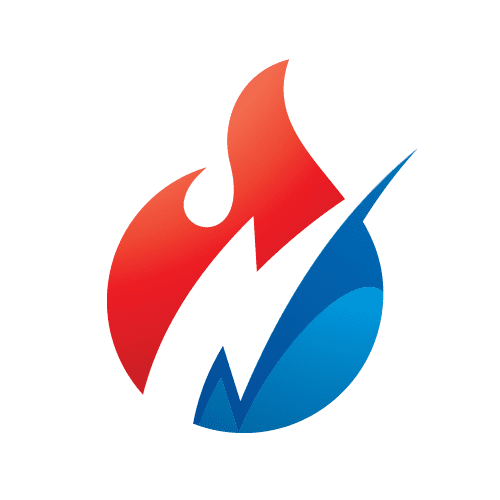 $199 Scheduled Maintenance Agreement - 1 Year
Save $20 | Regularly $229
Dependable HVAC Experts in Clayton-Englewood, OH
Service Maintenance Agreement (SMA)
For those customers who intend to take care of their residential HVAC equipment, we offer Service Maintenance Agreements. Our SMAs are designed to help a customer avoid expensive breakdowns, curb energy wasting and other types of damages while keeping warranties active. In any case, when it comes to your home's expensive HVAC equipment and related components, being proactive always pays off in a big way. These SMA's also save you money on the cost of the service overall.

Why Choose Clayton-Englewood Heating & Cooling?
When it comes to anything related to a furnace or an air conditioner, or any sort of HVAC system, one call does it all when you reach out to Clayton-Englewood Heating & Cooling. Our home heating and cooling heroes have the prices you want, the HVAC services you need and the comfort you deserve. We offer heating when you need it and cooling when you want it — with services available around the clock.
We go to great lengths to help homeowners in the Miami Valley. We understand the importance of finding and hiring an HVAC company that's reputable, that does the job right, does it fast and does it at friendly and affordable prices.
Because this decision affects your home finances on top of your comfort and health, it's important to find an HVAC company that understands your needs and one that will walk you through the often troubled waters surrounding problems with home comfort equipment, a company that's qualified, honest, reputable and fully insured. It's also important to make sure you're doing business with a professional that's NATE-certified, and has a proven track-record of customer care and customer satisfaction.
At Clayton-Englewood Heating & Cooling, our service is second to none. Over the years, our customers have consistently given us positive feedback in support of our superior Five Star reputation. We are members of the Five Star Family. Because of this, we encourage new customers to verify our positive reviews and ratings for themselves. This should be done before hiring anyone to work on your valuable HVAC equipment.
We guarantee customer satisfaction above all else across the board. We have 24-hour emergency HVAC services 365 days a year, including weekends and holidays. We service, install and repair all the major brands of HVAC equipment (heat pumps, furnaces and air conditioners) utilizing cutting-edge technology. If you have us to come out to your residence to work on your HVAC system or install a new home heating or cooling system, you are treated with the utmost professionalism, care and friendliness by an employee of ours who's state-certified and who we have vetted, drug tested, and screened above and beyond the state's requirements. The reason we screen our employees like this is because we want to make sure we are sending you the absolute best the local HVAC industry has to offer.