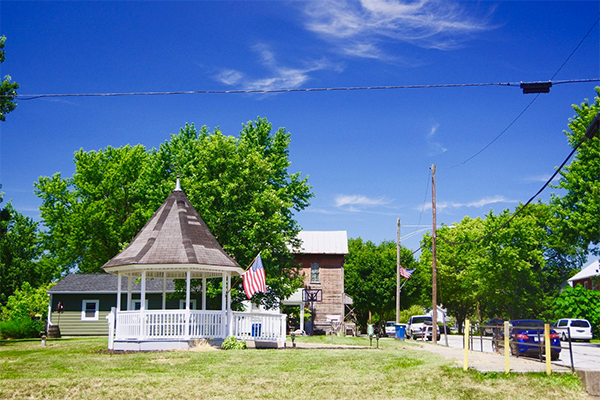 Dependable HVAC Services in Clayton, OH
The home comfort team here at Clayton-Englewood Heating & Cooling proudly serves residents of Clayton, OH by offering a wide range of superior HVAC products and services at low price rates. No matter how big or small the job, we guarantee customer satisfaction above all else, putting your comfort first.
We offer around-the-clock local emergency AC repair services 365 days a year including holidays, AC installation, and AC replacement. During the wintertime, we also offer emergency furnace repair (available day and night), heat pump repair, and furnace replacement and installation. We service all types of home heating and cooling systems in the Clayton, OH area.
For homeowners in Clayton, OH looking to get the most out of their HVAC systems and save money on heating and cooling costs, we also offer AC maintenance, heat pump maintenance and furnace maintenance.
Dependable HVAC Experts in Clayton-Englewood, OH
Getting to Know Clayton, OH
The City of Clayton has a population of more than 13,200 people. It was laid out in 1816 by John Clayton, a veteran of the War of 1812. It became a city in 1998 when the village merged with Randolph Township. Clayton is located in the west-central portion of the state and is a suburb of Dayton. The city is next to Interstate-70, a convenient location for businesses and residents who travel throughout the region. It's also only 10 minutes away from the Dayton International Airport.
As part of the Northmont School District, Clayton is proud of the educational accomplishments of their students. Their school system has been rated "Excellent" and "Excellent with Distinction" by the State of Ohio since 2002. Clayton is also known as being the setting for part of Ayn Rand's novel, The Fountainhead. In the novel, which was the author's first literary success, Clayton is considered an archetypal "middle America" town, compared to its polar opposite, New York City, where most of the plot takes place.
Clayton-Englewood Heating & Cooling Customer Reviews
Dependable HVAC Experts in Clayton-Englewood, OH
Why Choose Clayton-Englewood for HVAC Services in Clayton, OH?
Every day of the week, our trucks stay fully stocked, outfitted with all sorts of cutting-edge, high quality, HVAC equipment, innovative tools and a wide assortment of common parts used in heating in cooling systems. This includes a wide range of air filters — HEPA filters, furnace filters, A/C filters — and other parts. We stay up-to-date with the latest HVAC technology, including smart thermostats, Wi-Fi thermostats, and programmable thermostats, which cost less than you'd expect and yet pay for themselves quickly with the added convenience and energy savings. We also repair and replace AC compressors, A/C fans and motors, in addition to recharging AC refrigerant levels when necessary.
And, if you're looking to improve your residential Indoor Air Quality, we also offer a whole line of products that include dehumidifiers for the summer and humidifiers for the winter, air purifiers, UV lights, and media air filters.
In any case, if you're wondering "Why is my AC not working?" or "Why is my furnace not working?" or any other question related to anything HVAC, we have the answers and we would be happy to send one of our NATE-certified HVAC technicians out to your home to get your system back to running like new.