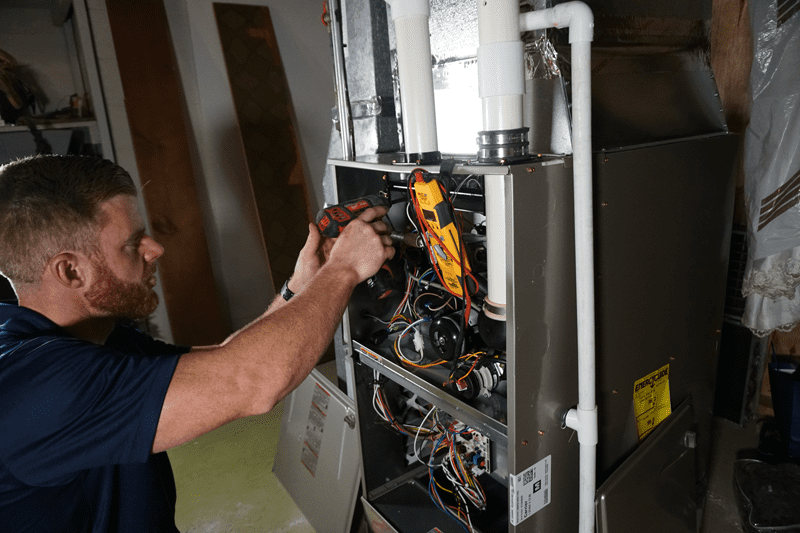 Dependable Furnace Maintenance in Clayton, OH and Englewood, OH
Furnace maintenance is the best way to guarantee your HVAC equipment is running as efficiently as possible. When you have Clayton-Englewood Heating & Cooling perform maintenance, our technicians inspect and clean all the various components of your home heating system.
Considering all the work this complex HVAC equipment does for you, we ask why a homeowner wouldn't take proper care of it? Furnaces require regular attention from a qualified home heating technician, someone who's NATE-certified. And this being the case, we suggest turning to the temperature experts here at Clayton-Englewood Heating & Cooling.
We offer the residents of the Greater Clayton-Englewood Area our seasonal preventative maintenance service at competitive rates to help you get the most out of your HVAC equipment to save on heating costs and cut down the need for unexpected furnace repairs.
Dependable Furnace Maintenance in Clayton-Englewood, OH
Benefits of Furnace Maintenance
One can never emphasize too much the importance of a homeowner utilizing seasonal maintenance for their furnace. Below is a list of a few of the highlighted benefits. These are things you should take into consideration to properly take care for your HVAC equipment:
Safety Issues
For obvious reasons, this should always be a homeowner's highest priority when it comes to your furnace or home heating system. Most of the heating systems we work on are fueled by natural gas. Furnaces or heat systems that utilize natural gas are far more unpredictable and dangerous when they aren't being inspected and serviced on a regular basis. During a furnace maintenance inspection, our top-notch technicians will check your gas line and heat exchanger to see if there's any sort of carbon monoxide leakage. If we find anything off with a furnace or heating system, we notify the customer, explain the issue, and look at all of their options. After the customer makes a decision, we carefully do whatever needs done to guarantee the furnace continues running at its best in the safest possible way. If you have an electric furnace, be mindful, the wiring can often be a safety issue. Old or faulty wiring can cause electrical fires and other problems.
Reduce Heating Costs
Over time, wear and tear from the strain of operating and dust and dirt builds up in and around HVAC equipment. This compromises their system's efficiency as they need more power than before to keep it going. When a homeowner consistently maintains heating equipment, they elude this continuously costly spike in your utility costs. A cared-for system that's loved runs at its best, as it should, and shares that love right back in relief in its bills.
Prevent Breakdowns
An estimated 85 percent of the repairs done on furnace breakdowns can be linked to inadequate maintenance. This is why having maintenance done on schedule prevents the vast majority of the repairs a homeowner will otherwise have to deal with.
Prolonging Lifespan
The best way to guarantee a furnace stays useful for as long as possible is via standard seasonal maintenance. Without proper maintenance, furnaces last half as long as they should according to furnace manufacturers. So that's another thing to keep in mind: Install a whole new system sooner than is necessary costs far more than any maintenance visit you will ever have to make.
Keeping the Warranty Active
Anytime a customer has a new unit installed, the furnace's manufacturers will require them to have maintenance performed every year by an NATE-certified heating technician to keep their warranty valid. If the homeowner fails to have this done (even if they merely forget one time), the warranty becomes worthless. If the warranty is worthless and something were to go wrong, the customer is stuck paying for the repairs or replacements with their own money. We say play it smart: Standard maintenance keeps the home heating system protected from some potential manufacturing flaws.
Are you interested in furnace maintenance?
Dependable Furnace Maintenance in Clayton-Englewood, OH
What Happens During a Maintenance Visit?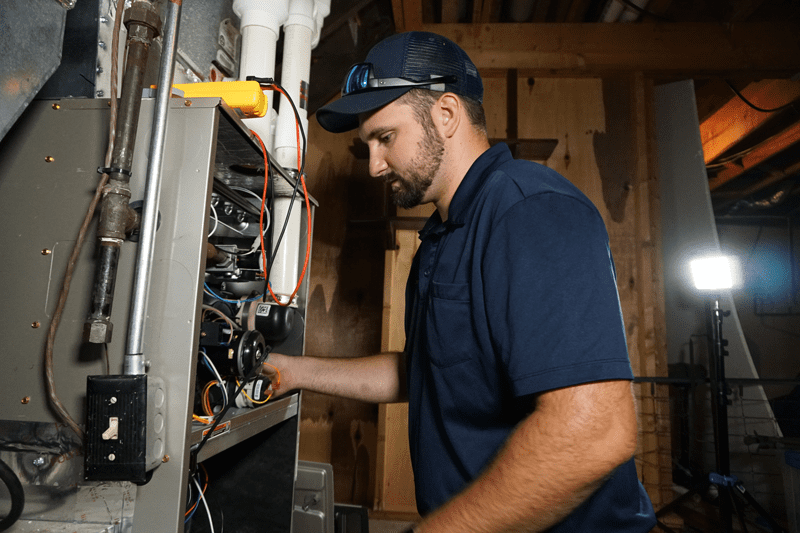 During a service call for seasonal maintenance, our NATE-certified heating technicians examine your heating equipment or furnace from top to bottom, investigating every component to find anything that might need addressed. Our home heating heroes are especially checking for things that could evolve into bigger problems down the road, when heating equipment is being used the most. Ultimately, this saves homeowners time, money and needless headaches!
What's Included with a Tune-Up:
Cleaning fan's blower motor on indoor unit
Confirm proper and adequate ventilation
Checking for code violations and safety risks
Testing for carbon monoxide and gas leaks
Clean and adjust ignition/pilot assembly
Checking function and setting on indoor unit fan motor
Examining, tightening and adjusting electrical fittings
Cleaning and adjusting main gas burners on furnace
Calibrating the system's controls to ensure maximum efficiency
Inspecting heat exchanger for problem areas to check for carbon monoxide leaks
Verifying correct breaker sizes on heating and cooling equipment
Testing safety controls, switches, and motors to confirm proper function
Measuring air temperature and air volume output from the system
Measuring electrical draw on motors to confirm they are within safe operating ranges
Lastly, we review what we've done and discuss any issues we found with you, providing you a detailed written quote on any repair recommendations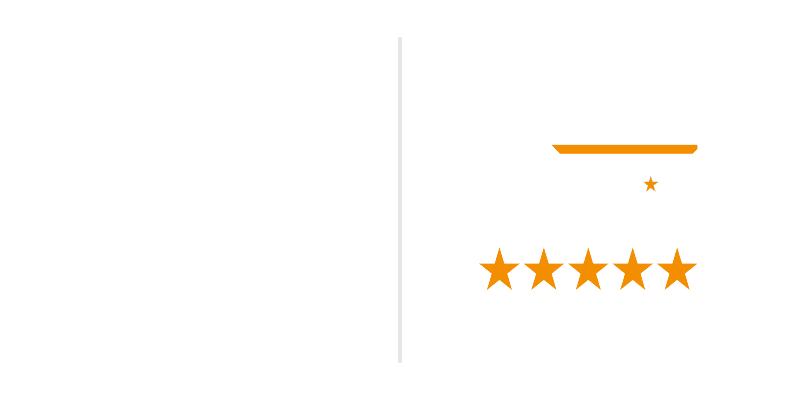 Why Choose Clayton-Englewood Heating & Cooling?
When it comes to anything related to a furnace or an air conditioner, or any sort of HVAC system, one call does it all when you reach out to Clayton-Englewood Heating & Cooling. Our home heating and cooling heroes have the prices you want, the HVAC services you need and the comfort you deserve. We offer heating when you need it and cooling when you want it — with services available around the clock.
We go to great lengths to help homeowners in the Miami Valley. We understand the importance of finding and hiring an HVAC company that's reputable, that does the job right, does it fast and does it at friendly and affordable prices.
Because this decision affects your home finances on top of your comfort and health, it's important to find an HVAC company that understands your needs and one that will walk you through the often troubled waters surrounding problems with home comfort equipment, a company that's qualified, honest, reputable and fully insured. It's also important to make sure you're doing business with a professional that's NATE-certified, and has a proven track-record of customer care and customer satisfaction.
At Clayton-Englewood Heating & Cooling, our service is second to none. Over the years, our customers have consistently given us positive feedback in support of our superior Five Star reputation. We are members of the Five Star Family. Because of this, we encourage new customers to verify our positive reviews and ratings for themselves. This should be done before hiring anyone to work on your valuable HVAC equipment.
We guarantee customer satisfaction above all else across the board. We have 24-hour emergency HVAC services 365 days a year, including weekends and holidays. We service, install and repair all the major brands of HVAC equipment (heat pumps, furnaces and air conditioners) utilizing cutting-edge technology. If you have us to come out to your residence to work on your HVAC system or install a new home heating or cooling system, you are treated with the utmost professionalism, care and friendliness by an employee of ours who's state-certified and who we have vetted, drug tested, and screened above and beyond the state's requirements. The reason we screen our employees like this is because we want to make sure we are sending you the absolute best the local HVAC industry has to offer.